ICE-y Products




We sell

snow cones and ice-cream!

in numerous diverse flavours with assorted toppings
in your customised flavours, shapes and toppings
healthy and tastier ice cream and snow cones
At ICE-y, the list of flavours that we serve is a long one but it has not ended yet. We have an ongoing research program in which we are inventing new exquisite flavours that will excite those taste

buds of

yours.
You are also more than welcome to design your own flavours if our list

doe

s

not satisfy you. For all you know, maybe your new flavour could be a

sensational hit all around the world.
About Us



Formed in August 2011, ICE-y has been providing people of all ages with a unique way to enjoy their ice-creams.

We started out as a group of students, wanting to provide snow cones and ice-cream lovers with unique flavours to entice their taste buds, and help non snow cones or ice-cream fans develop a love for snow cones and ice-cream.

Indulge in our snow cones and ice-cream, suited for everyone, everyday, and as our tagline says, "for a sunny day, everyday".



At ICE-y, we make sure that there is something for everyone to enjoy!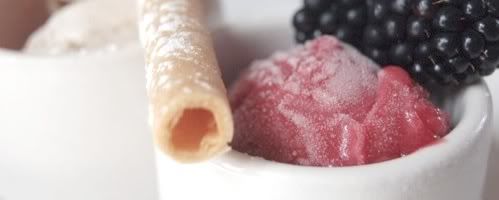 Members


1. Dionne Choo
2. Emily Wu
3. Goh Chin Fan
4. Michelle Loh
5. Wong Jing Yi

S2-07



Disclaimer




This blog is entirely an I&E project for academic purposes only. No real product/service shown in this blog is being manufactured or sold.

Credits


picture: google



Template


pictures: google & weheartit & designer: smexy.love & colours: colourpicker & icons: iconfinder $ background: fivepointsapart